Founded 50+ years ago, the Company is a Michigan-based profile wrapping and lamination manufacturer for sale. With advanced equipment and experienced employees, the Company has the capabilities to produce even the most complex profile wrapped moldings. The Company's average employee tenure of 21+ years explains its unique ability among profile laminators to produce highly technical and difficult laminated mouldings on time and with exceptional quality.
Starting as a pioneer in the profile wrapping industry, the Company grew to be one of the first to implement groundbreaking industry technologies. The Company offers profile wrapped mouldings and raw MDF mouldings for a number of applications. The Company's focus on quality and service is reflected in its long-standing customer relationships. Among the Company's customers, over 25% have purchased from the Company for 20+ years, while 50+% have purchased from it for 10 years or more. The Company's well-built relationships and industry reputation allow it to retain its customers while simultaneously attracting new ones seeking high-quality offerings.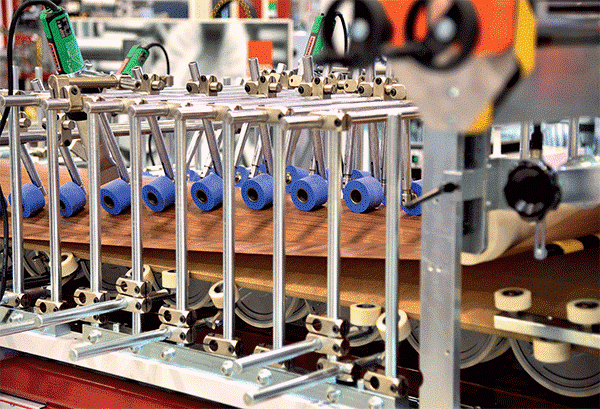 The Company highlights a solid equipment base. This equipment, coupled with a leading workforce, allows it to stay on the cutting edge of market breakthroughs. The Company's products are applied in growing markets, where customers demand high quality and strong service from their suppliers.
The current owner of the business serves as President and oversees all Company operations. The owner's primary responsibilities include purchasing, customer service, managing the production schedule, and handling major financial decisions. Current ownership is committed to a successful transition of the business and is willing to stay on for a set period of time to allow new owners to get up to speed.
The Company operates out of 56,463 square foot facility with an estimated value of $900,000. Current ownership is open to discussions surrounding the sale or lease of facilities.
Additional Information
Number of Employees: 12
Year Established: 1970
Facilities: 56,463 square foot facility that features 2,700 square feet of office space, with the remaining as a production area.
Support/Training: Ownership is committed to a successful transition and is willing to stay on for a period of time.
Reasons for Selling: Ownership is seeking to retire.
Investment Highlights
(1) Established Reputation Within the Profile Laminating Industry
(2) Strong and Long-Standing Customer Relationships
(3) Tenured and Experienced Employees
Growth Opportunities
(1) Implement an Aggressive Marketing and Sales Strategy
(2) Diversify Product Offerings
(3) Expanded Workforce Through Apprenticeship Programs
The BEST way to receive confidential information about this opportunity is to fill out the form below.
Upon doing so you will receive a link via email to review and sign our confidentiality agreement. Once signed we will be able to further the conversation and send you the confidential Offering Documents. Please contact [email protected] with any questions. Interested parties must demonstrate proof of financial capability, sign a Non-Disclosure Agreement, and answer a few questions related to their background and interests. Enquire today about this lamination manufacturer for sale!